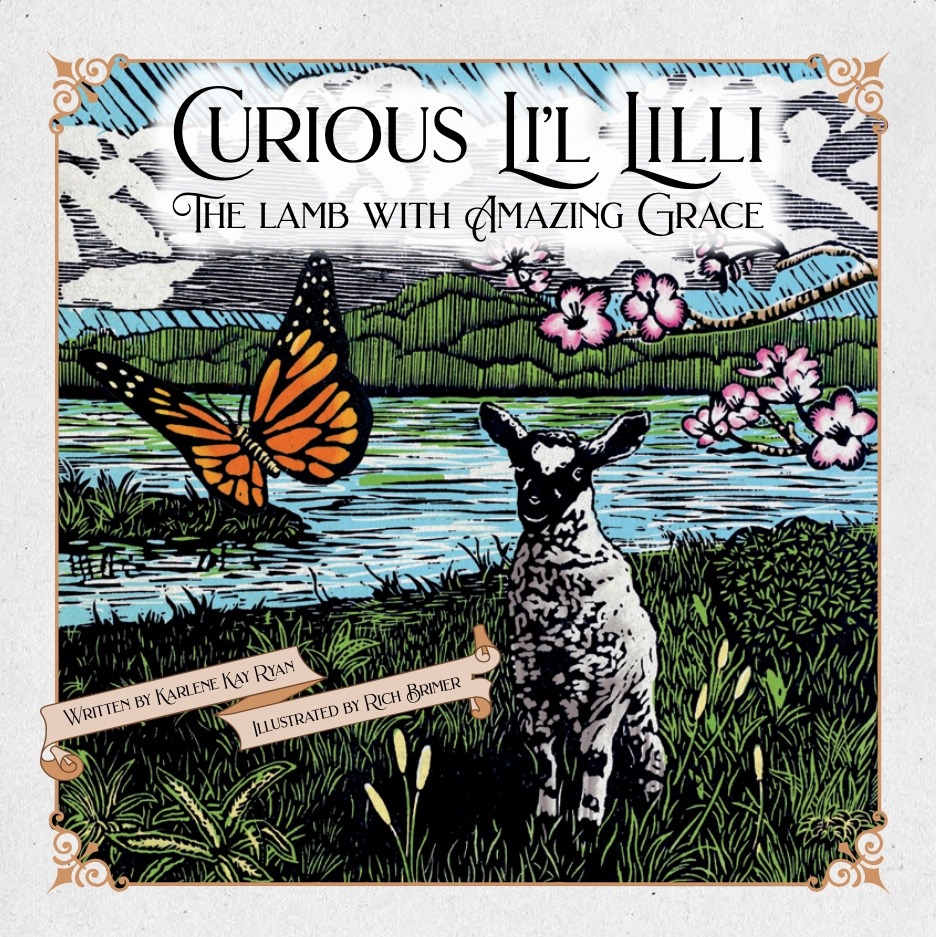 The cover of our book shows Li'l Lilli curiously chasing after a butterfly.
Curious Li'l Lili
The Lamb with Amazing Grace
"Curious Li'l Lilli—the Lamb with Amazing Grace" is a book that superbly understands the value of good guidance when we are young. Through a series of pictures linoleum block illustrations by Rich Brimer and metaphors, author Karlene Kay Ryan has woven an astounding tale, one that will positively mark the childhoods of current and future generations, for it's never too early to hold the hand that shall lead us to greater heights. This book has a purpose, a drive that will make it a part of children's book classics.
We have sold out of the first run, but you can get yours ordered online today by clicking a logo below.